Published: Thursday, April 13, 2023 11:51 AM
Dear neighbor,
I recently wrapped up another busy few weeks at the Capitol as my colleagues and I passed a number of bills through the Senate and on to the House. To keep you informed, I have included legislative updates below.
While in Springfield, I continue to work diligently to prioritize you – the people of the 48th District. To make sure you're in the know, resources for you are outlined below.
As always, if you have any questions or concerns, please don't hesitate to reach out to my office at 217-782-0228 or SenatorDorisTurner.com.
Best,

Doris Turner
State Senator | 48th District
---
An Update from Springfield
Increasing student safety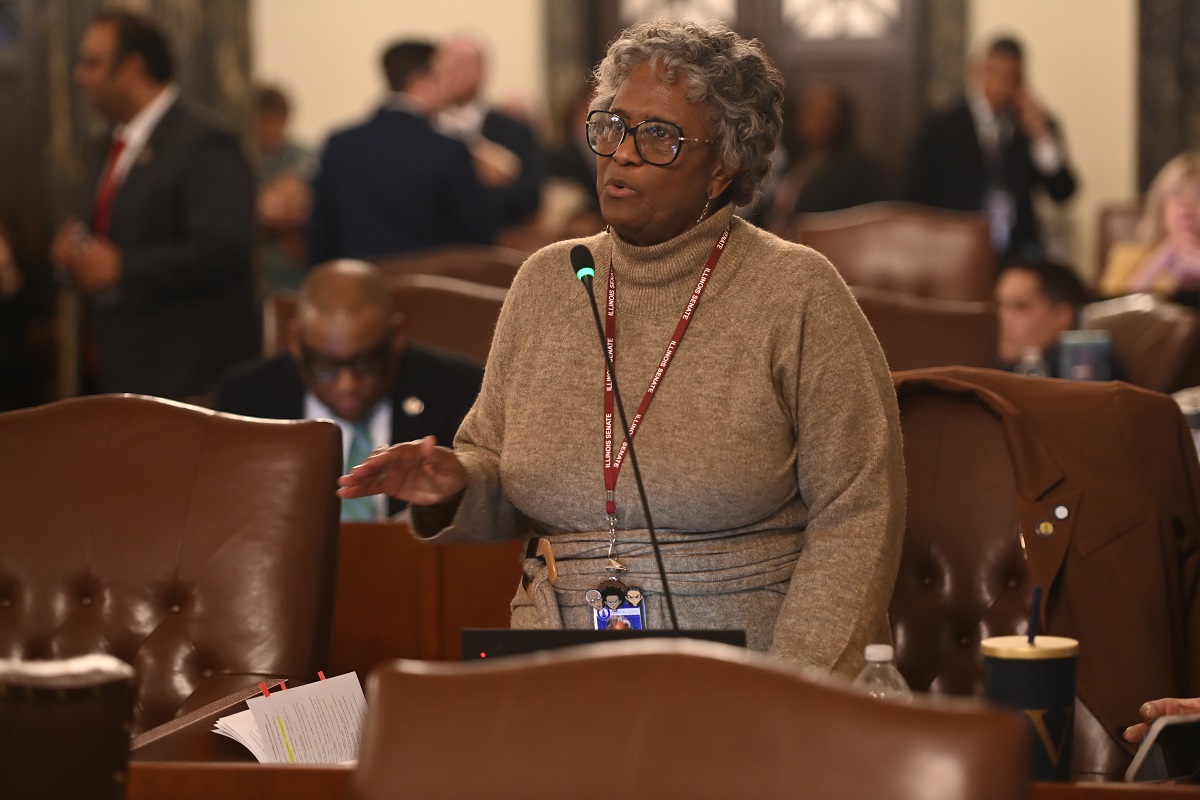 School officials across Illinois have increasingly seen instances of people not properly stopping for a school bus, putting the lives of kids at risk. Student safety has to be our top priority.
That's why I led a measure to allow a school bus to be equipped with a maximum of two stop arms that partially obstruct the roadway. The extensions would be required to be on the driver's side of the school bus and contain a system of flashing red lights. Read more.
Addressing the nursing shortage
We have seen the impact the nursing shortage has left across the state and country. Ensuring our loved ones have the care they need is important, while also prioritizing the people caring for them.
I passed a bill recently that would establish the Medication Aide Program to give licensed nursing professionals more time to provide critical resident care, while also heightening job satisfaction levels for nurses and offering a potential career path for Certified Nursing Assistants. Read more.
Does Illinois need a new state flag?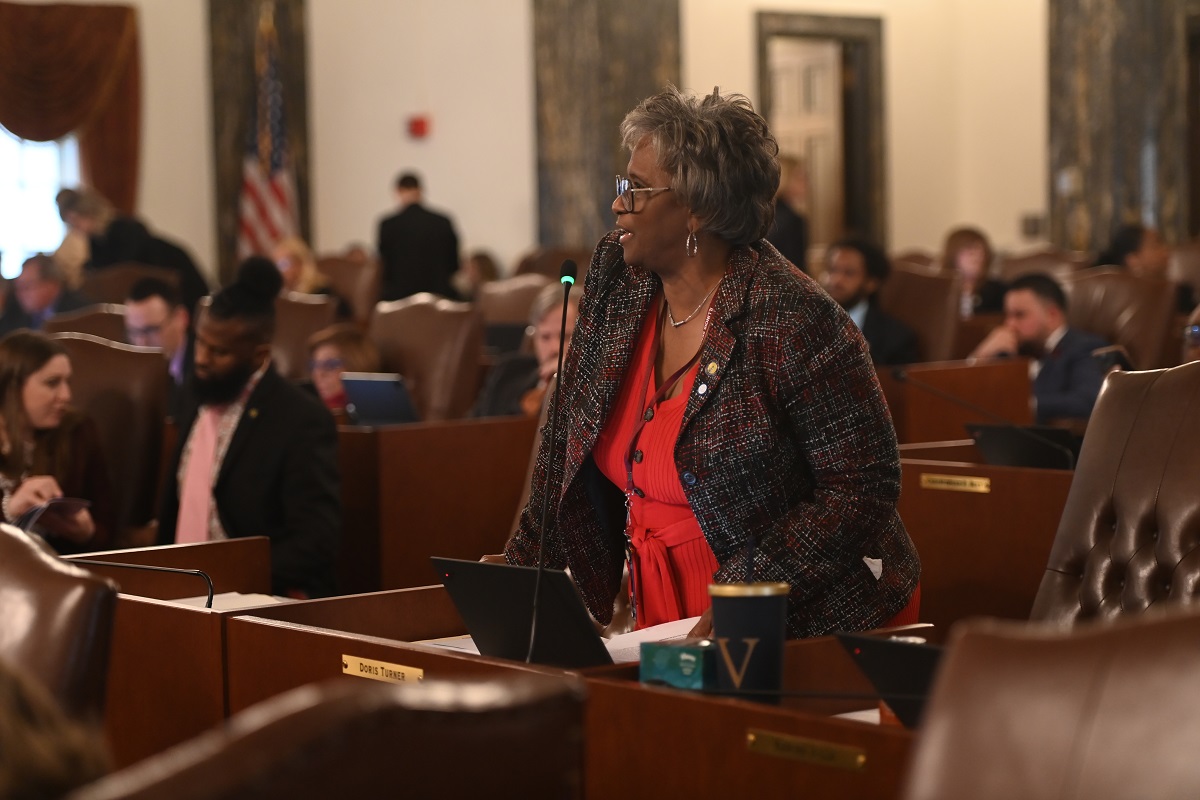 History is living, breathing and ever evolving. We need to ensure government is evolving with the times so that people are engaged and a part of what is going on across the state.
That's why I championed a bill through the Senate that would create the Illinois Flag Commission to develop new state flag designs. The commission would make recommendations to the General Assembly deciding whether the current state flag should be replaced with a redesigned state flag by Sept. 1. If they decide the flag should be replaced, the commission would report recommendations to the General Assembly by Dec. 3, 2024. Read more.
Learning through experiences
I'm a strong supporter of ag education and I want students to be able to continue their education outside of the classroom. Hands on learning is essential for students to get the experience they need to understand the agriculture industry.
To prioritize agricultural education experiences, I passed a measure through committee that would ensure schools consider students as being "in attendance" for a Future Farmers of America or 4-H program competition or exhibition. Read more.
---
Resources for You
Energy bill assistance available
Ameren Illinois is offering flexible payment plans and assistance to customers who have fallen behind on their energy bills. Now through April 30, eligible customers with past-due balances can establish a repayment plan by paying 10% of the amount owed.
To start a payment plan or discuss a utility bill, visit AmerenIllinois.com or call 1-800-755-5000.
Take advantage while you can!
File your taxes before it's too late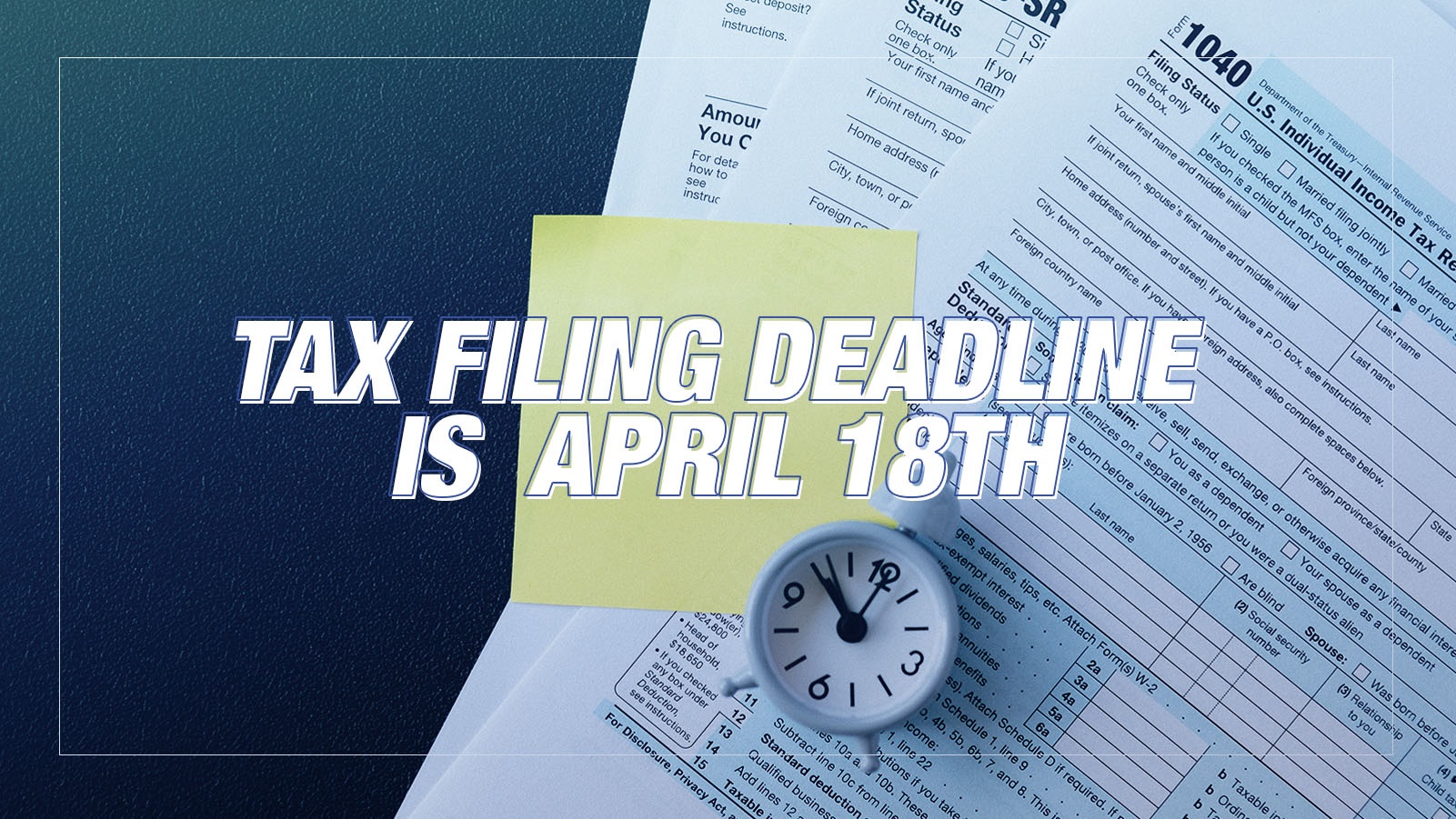 The deadline to file your taxes is just around the corner – file by Tuesday, April 18. MyTax Illinois is a great resource for free filing, making payments, checking your status and more.
Women, Infants and Children
Sangamon County residents! Within the Sangamon County Department of Public Health is a federal nutrition program - Women, Infants and Children (WIC) that offers nutrition education & counseling, breastfeeding support and healthy foods.
The WIC office is located at 2833 South Grand Ave. East in Springfield. It's open Monday 8-11 a.m. and 1-6 p.m. and Tuesday-Friday 8-11a.m. and 1p.m.-3 p.m. Residents with questions can call 217-535-3102.
Apply today for Back to Business Grants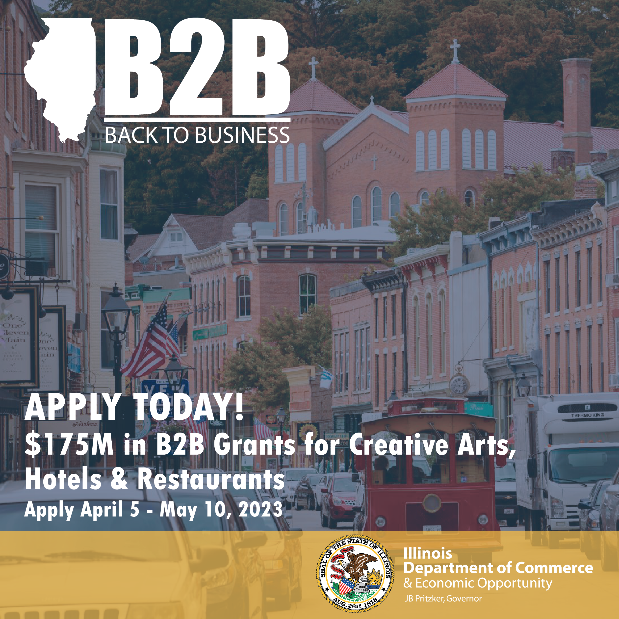 Are you a hotel or restaurant owner? Do you work in the creative arts? If you answered "yes" and faced financial distress due to the COVID-19 pandemic, help is here. $175 million in grants are now available through the Back to Business Program. Learn more at www.illinois.gov/b2b.
Stay weather alert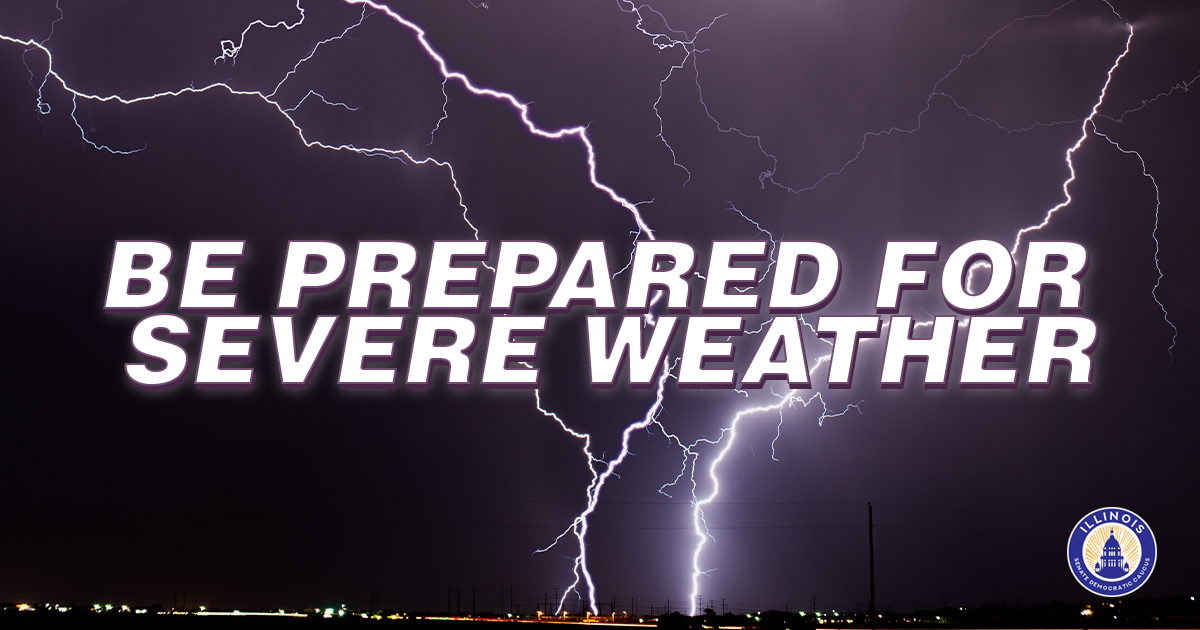 Large and severe storms can cause significant destruction and even death. Stay weather alert. Have a plan for your family, know how to stay informed, and be prepared in case emergency strikes. Find Illinois' Severe Weather Preparedness Guide here.
Broadband Grants are back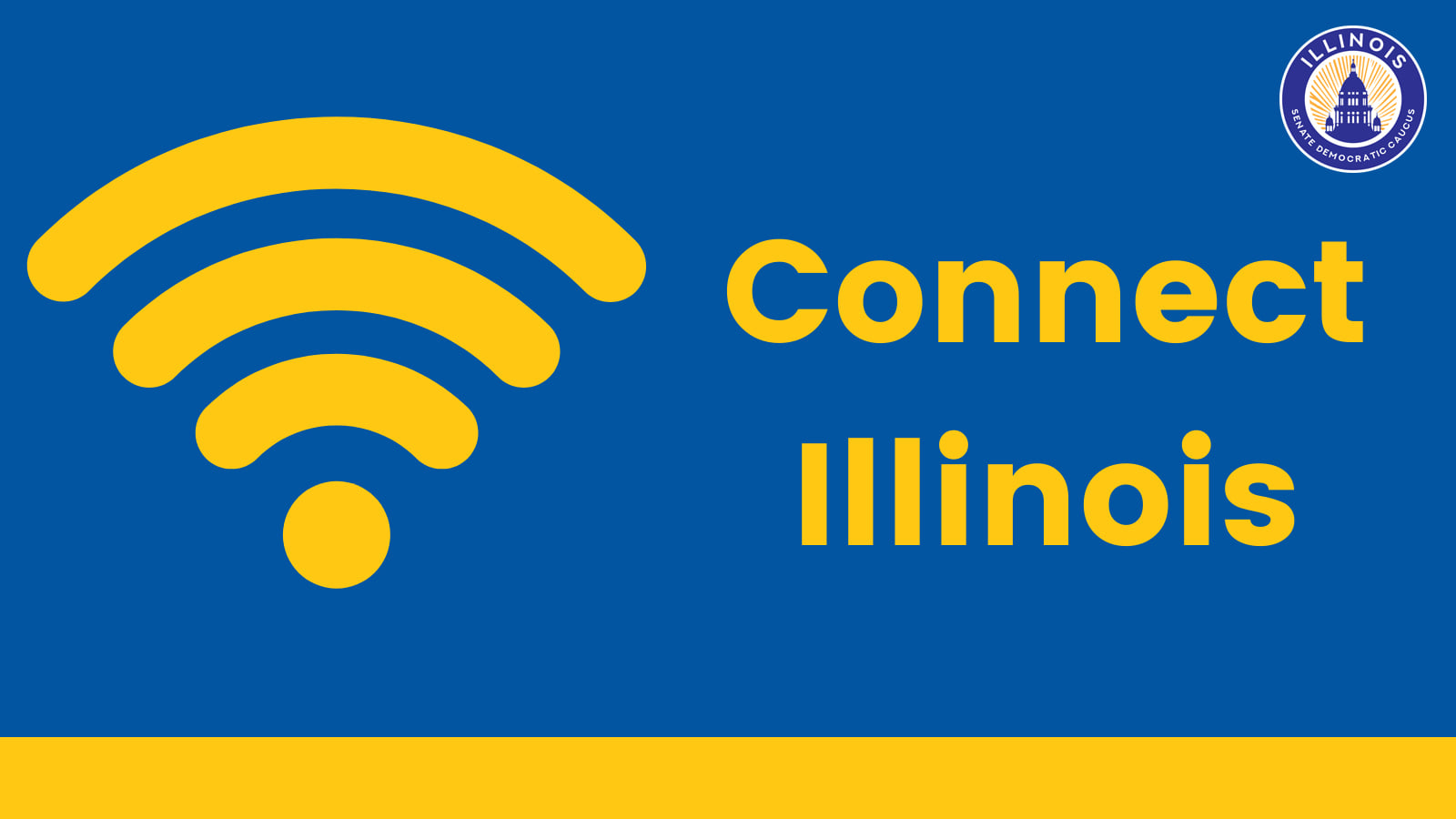 Connect Illinois has reopened broadband grants for homes, businesses, schools and more to help mend the digital divide. A total of $350 million is available. Learn more and apply at dceo.illinois.gov.
Medicaid Members: Don't forget to verify your information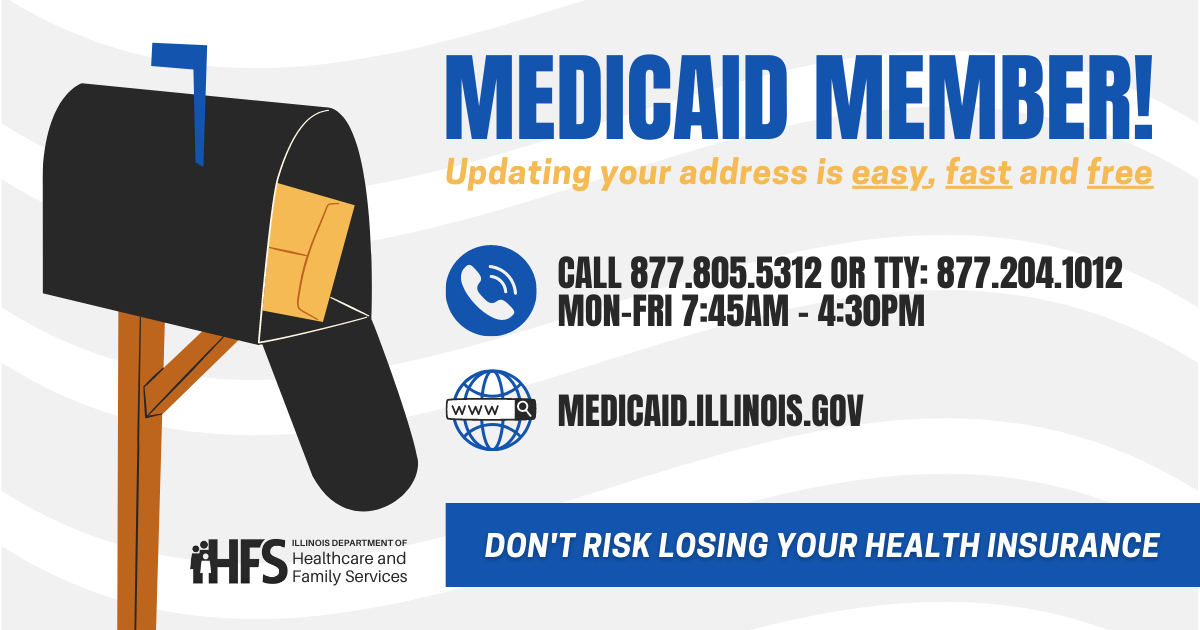 Medicaid members: Don't risk losing your health insurance. Please update your address with Illinois Medicaid. It's easy, fast, and free: Call 877-805-5312 from 7:45 a.m. – 4:30 p.m. or visit medicaid.illinois.gov.
---
In the District
Construction begins for underpass at Madison, Jefferson streets in Springfield
A new $68.3 million underpass at Madison and Jefferson streets in Springfield is the latest landmark for the Springfield Rail Improvements Project, which will separate railroad tracks from regular vehicle traffic to reduce congestion and delays, improve safety, provide better access for bikes and pedestrians, cut down on emergency response times and enhance local quality of life. Read more. Watch here.
Investing in community colleges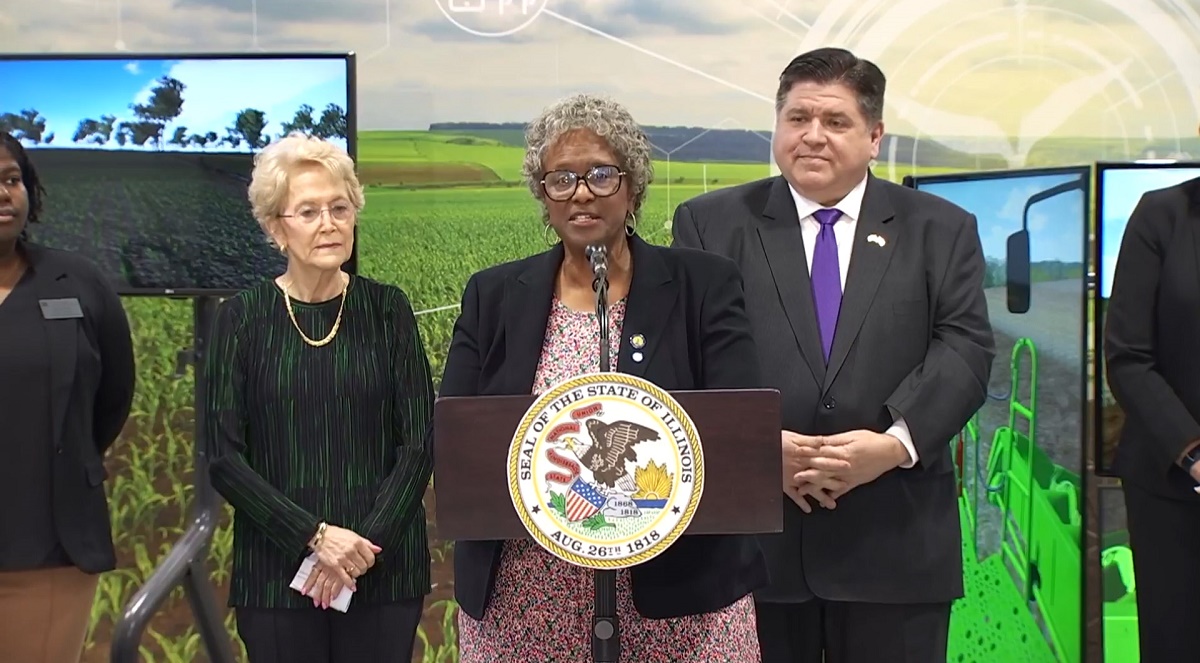 I recently joined state and local officials at a press conference at Lincoln Land Community College to emphasize the importance of investing in Illinois' community colleges. LLCC is known for setting students up to succeed. Increasing investments in Illinois' community colleges is vital for students to engage in more workforce training and development programs, allowing them to get a good paying job in the future. Read more.
Agriculture Day at the Capitol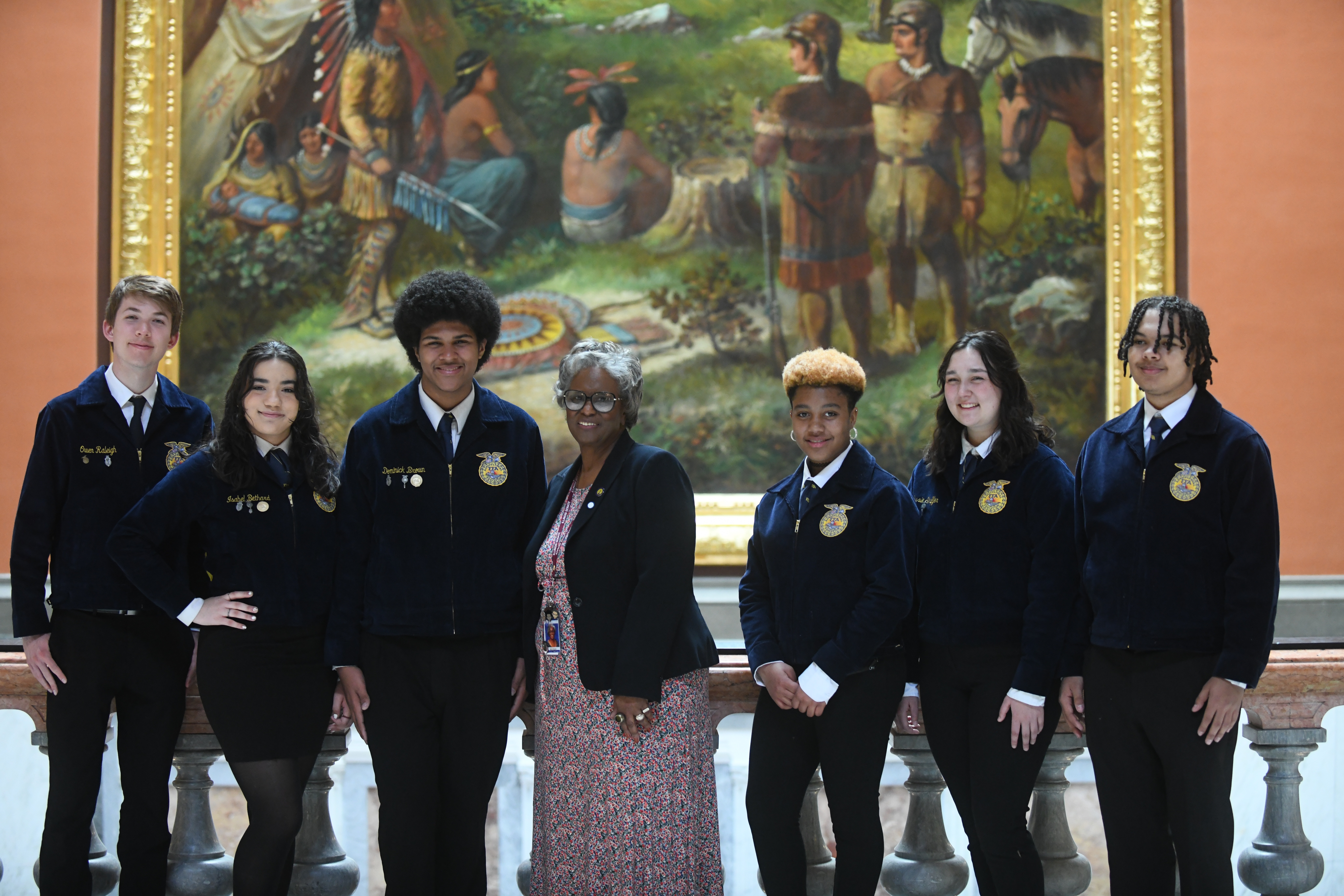 A few weeks ago, agriculture leaders, students, stakeholders and more from across the state came together in Springfield to emphasize the importance of our ag industry. As chair of the Senate Agriculture Committee, it was an honor to kick off the morning with state and local leaders at a press conference and meet with local FFA students.
---
In the News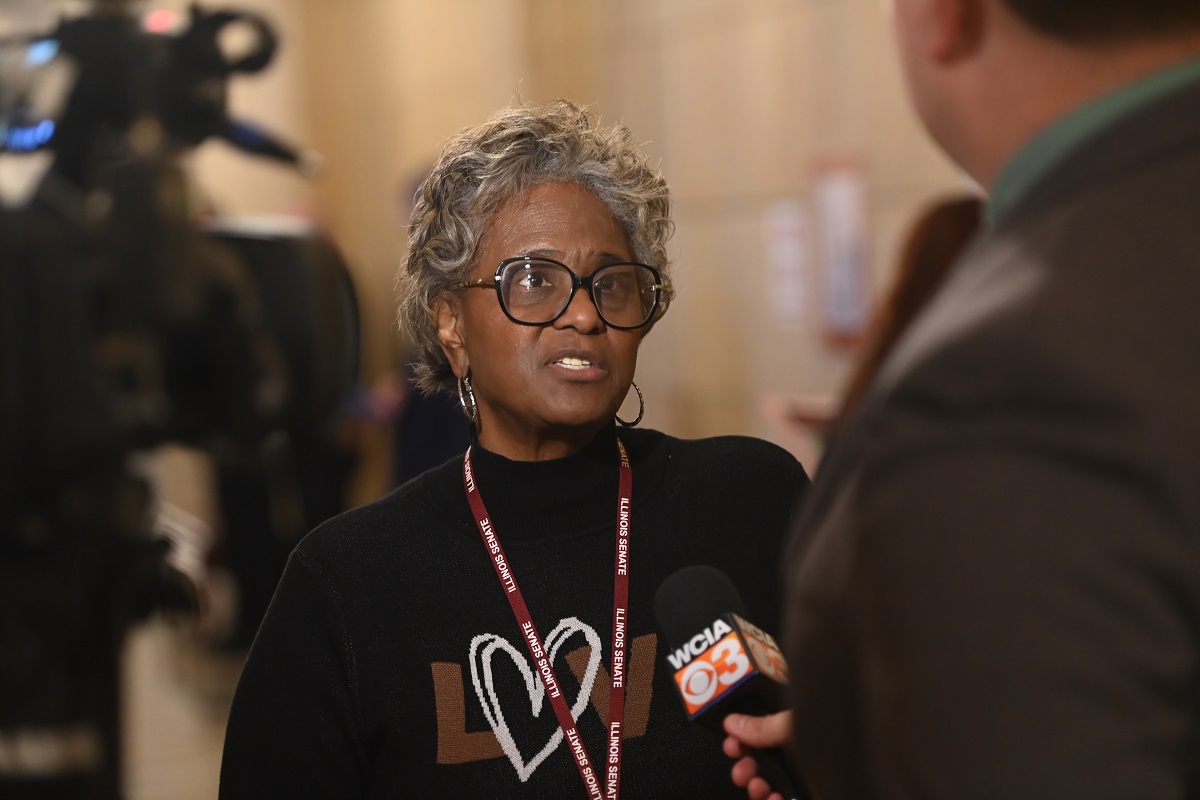 Is it time for Illinois to get a new state flag?
Bill to help Illinois students go to ag conventions passes committee
Illinois senators unanimously pass school bus safety proposal
Bipartisanship part of Ag Legislative Day messages
How Illinois Legislators are Removing Obstacles for 4-H and FFA Youth
Category: Newsletters