Published: Thursday, September 29, 2022 04:06 PM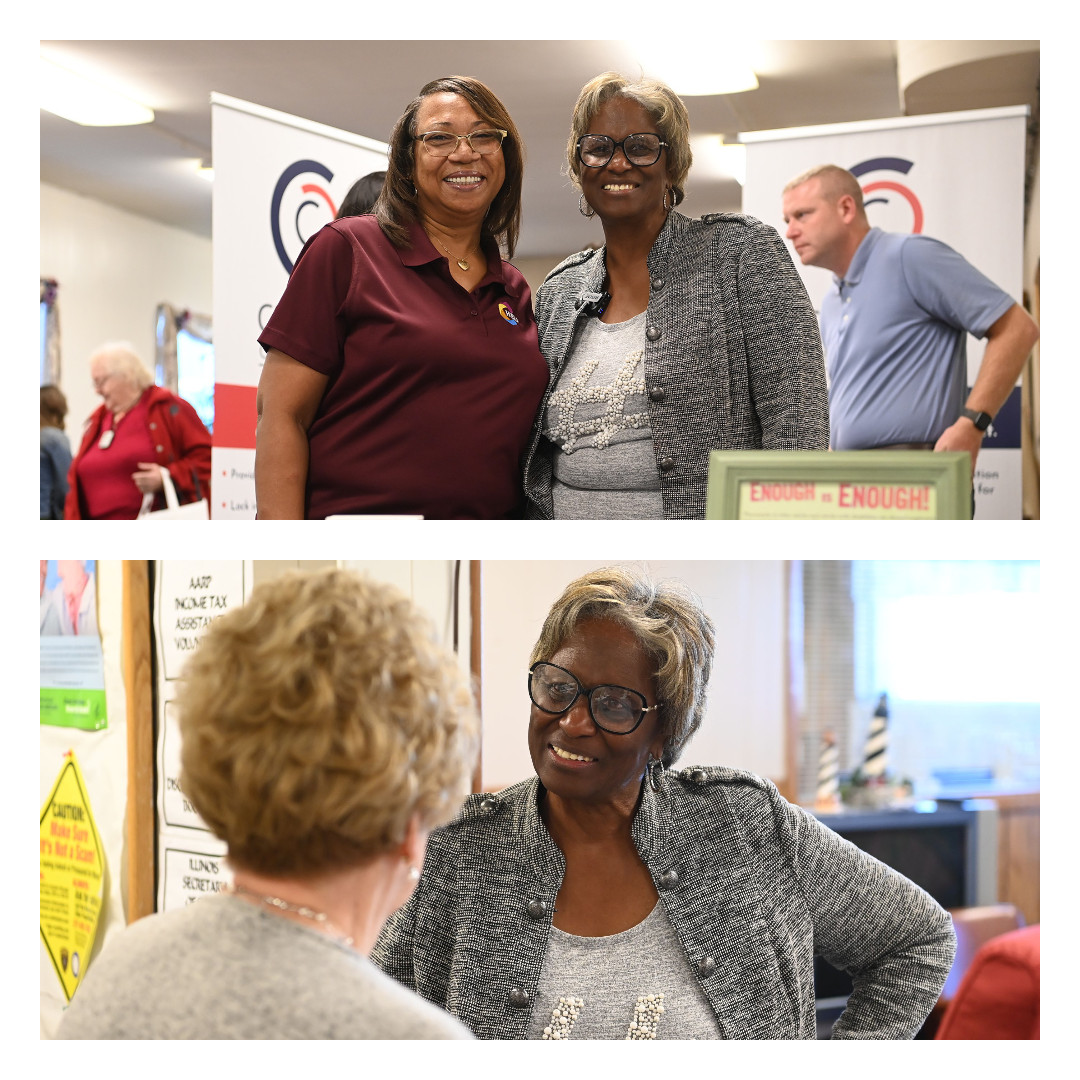 DECATUR – Nearly 100 seniors and local residents stopped by the Decatur-Macon County Senior Center on Thursday for a Senior Fair hosted by State Senator Doris Turner and the senior center.
The event provided area seniors the opportunity to connect with local organizations, government agencies, and health care facilities and providers to stay-up-to date with available resources and services. Seniors were also offered the opportunity to receive flu shots.
"Our community resource fair provided area seniors and their loved ones the opportunity to come out and connect with local non-profits, state agencies and healthcare facilities and providers to learn more about resources available to assist them," said Turner (D-Springfield). "I am thankful to co-host such an informative event with the Decatur-Macon County Senior Center and for all of the organizations that work hard every day to provide our seniors with vital resources and care."
Turner is hosting senior fairs throughout the district and has two more coming up in Taylorville from 9 to 11 a.m. on Tuesday, Oct. 4 at the Christian County Senior Citizens Center (701 W. Adams St., Taylorville, IL), and from 9 to 11 a.m. in Springfield on Tuesday, Oct. 11 at the Salvation Army of Springfield (1600 E. Clear Lake, Springfield, IL).
Category: Press Releases