Published: Thursday, August 04, 2022 04:23 PM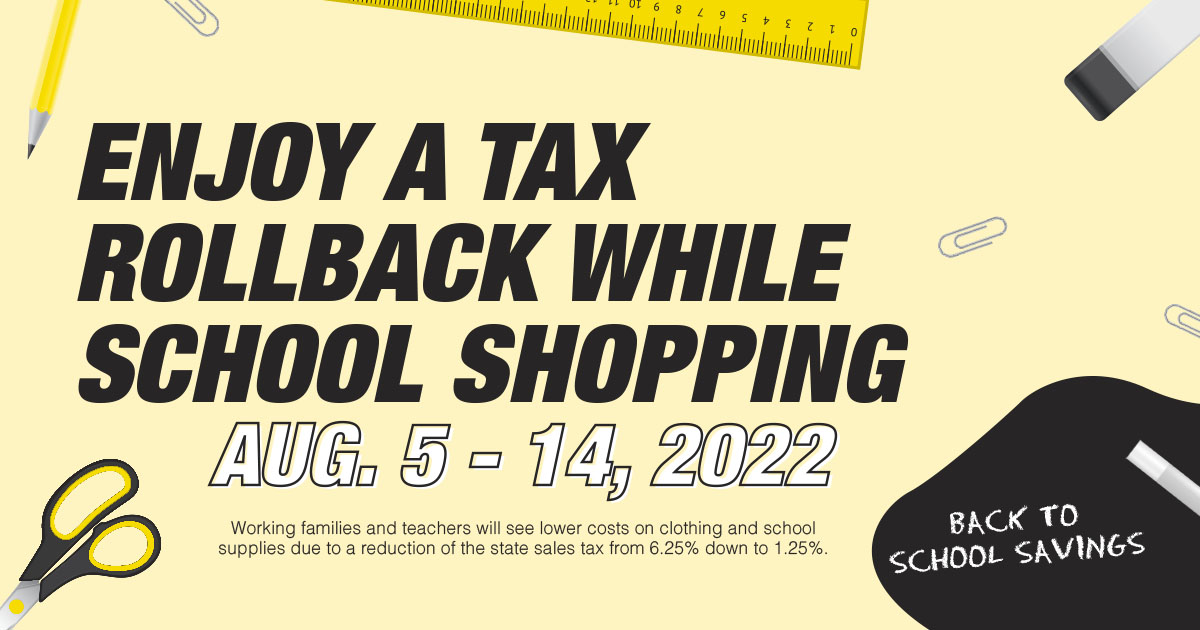 SPRINGFIELD – Starting Friday, Illinois will institute a 10-day tax holiday on school supplies and clothes for working families and teachers, reducing shopping costs to prepare for the upcoming school year, State Senator Doris Turner announced.
"Illinois is offering support to working parents, teachers, and guardians for the upcoming school year, giving back to our residents by reducing the burden of buying school supplies they need for their children's academic success," said Turner (D-Springfield). "By making a tax holiday, Illinois is looking out for residents and assisting with the financial cost to ensure students are prepared for their educational experience."
The law lowers the state tax rate on school supplies and eligible clothes and footwear from 6.25% down to 1.25% for 10 days from Aug. 5 to Aug. 14, 2022.
"I encourage everyone to take advantage of this holiday and shop local whenever possible to make sure our students are ready to succeed," Turner said.
Public Act 102-0700 was signed on April 19, 2022 and was fully implemented with the Fiscal Year 2023 state budget on July 1, 2022.
###
Category: Press Releases