Published: Tuesday, July 13, 2021 08:36 AM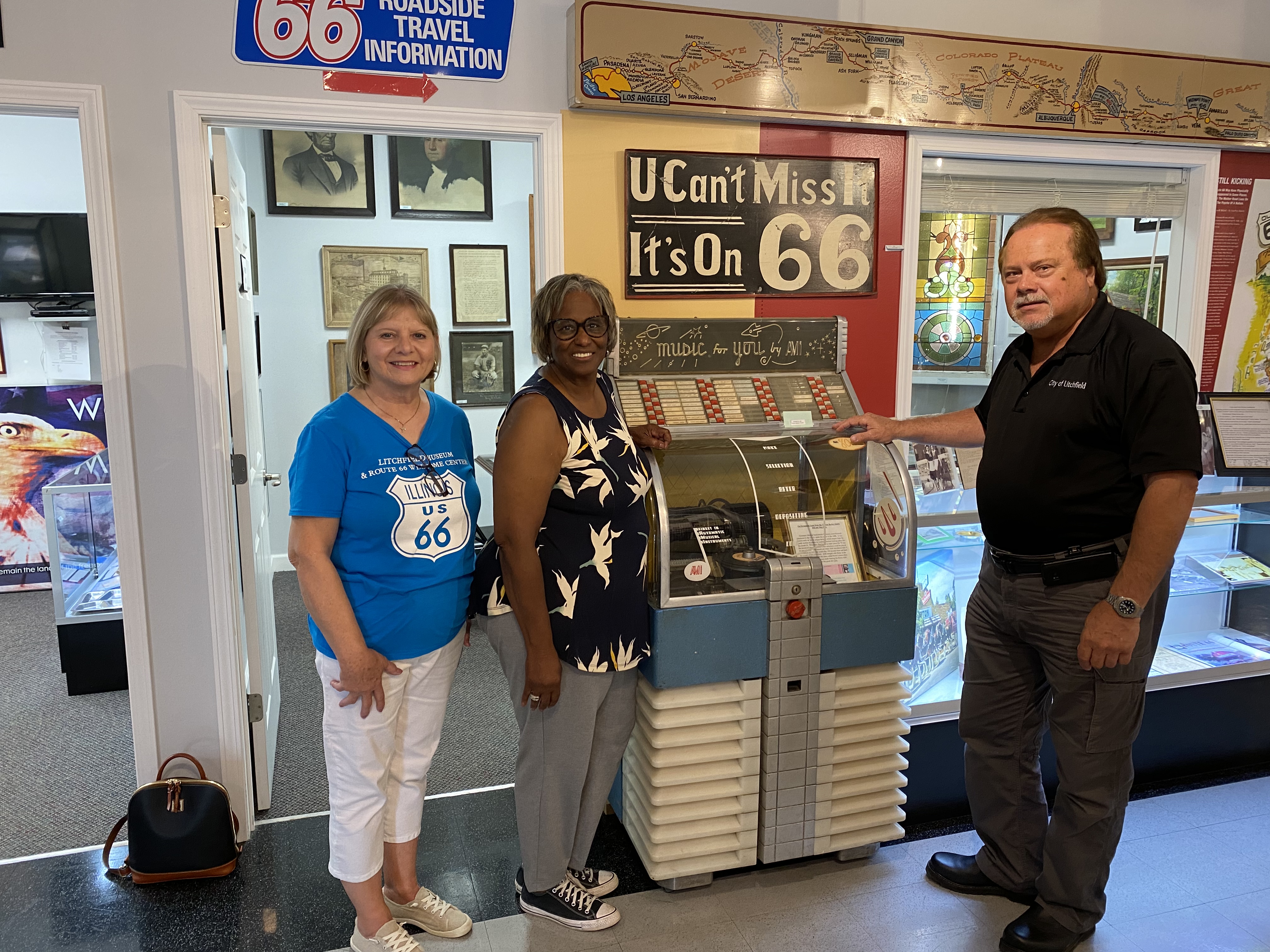 SPRINGFIELD – State Senator Doris Turner (D-Springfield) spent her Sunday like a Litchfield tourist, checking out several attractions in the area with Litchfield Mayor Steve Dougherty and City Administrator Tonya Flannery.
"I am really taking advantage of the state reopening, now that we can all come together to enjoy events again," said Senator Turner. "One thing I like most about being in office is getting out and getting to know constituents. This has been a hard year for everyone, so I encourage residents to go out and enjoy local activities."
During her first stop, Turner enjoyed a walk through the Litchfield Pickers Market. The market, held 9 a.m. to 3 p.m. every second Sunday of the month from May to October, gives visitors a look at vintage items, antiques and collectibles. All items sold at the market date back to 1980 or prior.
Senator Turner also trailed along the historic Illinois Route 66 before coming to a stop at the Litchfield Museum & Route 66 Welcome Center. The museum has been open since 2013 and proudly welcomes visitors from around the world.
The museum features displays of Route 66 memorabilia, including Bob Waldmire maps and drawings, an original Route 66 road sign, a gas pump, an old automobile, a history section which includes portraits of old country schools as well as town schools, teachers, administration, graduates and much more.
"I had a great time learning about the fascinating history of Litchfield and Route 66 in Illinois," said Senator Turner. "There's so much to learn about Central Illinois, and really, Illinois as a whole."
The Litchfield Museum & Route 66 Welcome Center reopened to the general public in February after easing COVID-19 restrictions. To plan a free tour, visit http://www.litchfieldmuseum.org/plan-your-visit/ .
Category: Press Releases