Published: Friday, June 30, 2023 09:43 AM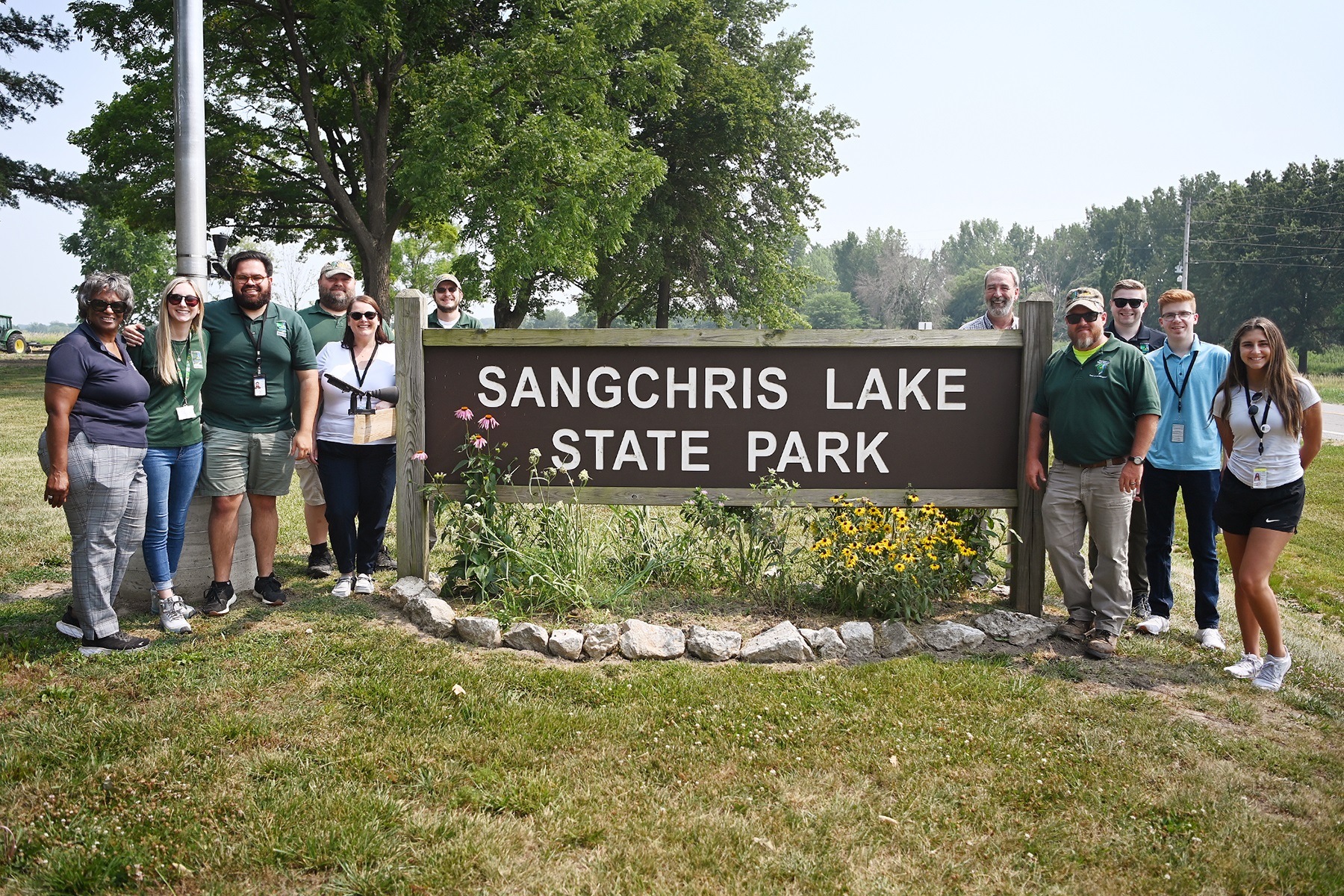 SPRINGFIELD – State Senator Doris Turner joined the Illinois Department of Natural Resources on a tour at Sangchris Lake State Park on Tuesday.
"I was excited to join IDNR for a tour of Sangchris Lake but I didn't know I would leave with so much knowledge about what the park has to offer," said Turner (D-Springfield). "The park has a number of activities to offer like archery, hunting, kayaking and more. I left feeling grateful for the opportunity to take in the beauty right here in Central Illinois and have a better understanding of the work it takes to keep our parks thriving across the state."
Sangchris Lake State Park, located in Rochester, totals more than 3,000 acres, with 120 miles of shoreline on Sangchris Lake, a power station cooling lake constructed in 1964. Residents can enjoy outdoor activities including fishing, boating, camping, hunting, picnics and family gatherings among native forests of oak, maple, butternut and persimmon. The park also brings people from across the state and country for hunting and fishing tournaments.
Turner joined representatives from IDNR for a discussion about what the park has to offer, recent, future and ongoing projects, as well as a highlight of the wildlife that lives there.
"Our state parks provide residents with a place to relax and enjoy the outdoors," said Turner. "I encourage local residents to take advantage of Sangchris Lake and all it has to offer."
More information about Sangchris Lake State Park can be found here.
Category: Press Releases