Published: Thursday, April 06, 2023 11:24 AM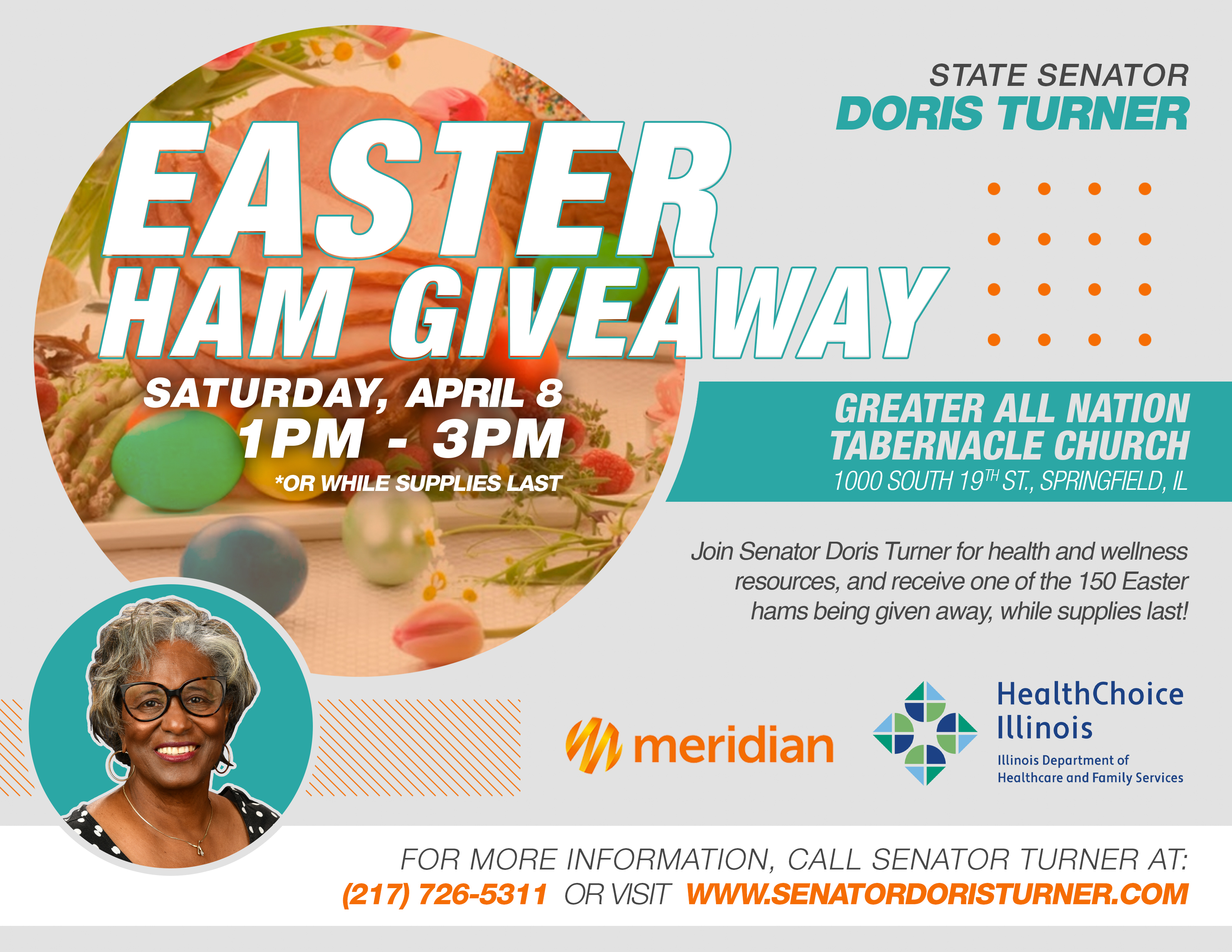 SPRINGFIELD – To give back to the community, State Senator Doris Turner is partnering with Meridian and HealthChoice Illinois to host an Easter ham giveaway on Saturday, April 8 in Springfield.
"As a state senator and resident of Springfield, it's important to me to continue giving back to our community throughout the year, not only during the holidays," said Turner (D-Springfield). "I'm excited to join health organizations to provide a meal and resources for residents to enjoy and take advantage of."
Turner will be giving away 150 hams, as well as health and wellness resources provided by Meridian and HealthChoice.
The event will be held at the Greater All Nation Tabernacle Church located at 100 South 19th Street in Springfield on April 8 from 1-3 p.m. or while supplies last.
Residents with questions can call Turner's Springfield office at 217-782-0228.
Category: Press Releases