Published: Thursday, March 02, 2023 09:12 AM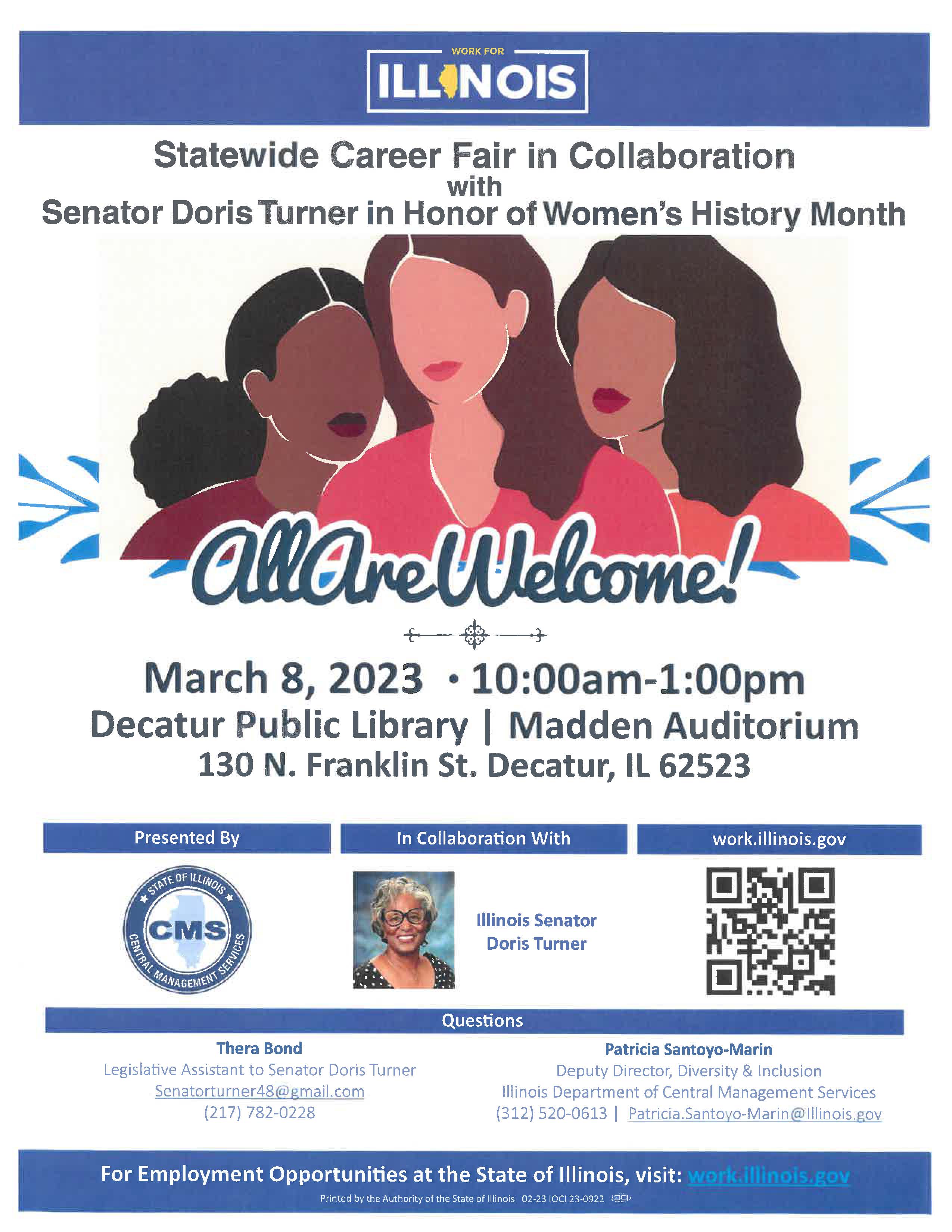 DECATUR – State Senator Doris Turner and the Illinois Department of Central Management Services are partnering to host a statewide career fair in honor of Women's History Month on March 8 in Decatur.
"There are hundreds of jobs available across the state that many people aren't aware of," said Turner (D-Springfield). "The state offers great benefits and I encourage those who are interested in a new job or ready to start their career to attend the job fair."
The free event will be held on Wednesday, March 8 from 10 a.m. to 1 p.m. at the Decatur Public Library in Madden Auditorium located at 130 N. Franklin St. in Decatur. Turner is partnering with CMS in honor of Women's History Month which is celebrated in March.
CMS is the operational engine working behind the scenes to support the more than 80 state agencies, boards and commissions to deliver efficient, reliable services to all Illinois residents.
"Historically, women were discouraged from entering the workplace – let alone taking on leadership positions," Turner said. "This Women's History Month, we are uplifting and empowering women to remind them that they have a right to be in the workplace and no one should tell them otherwise."
To find career opportunities with the state of Illinois, visit work.illinois.gov.
Category: Press Releases